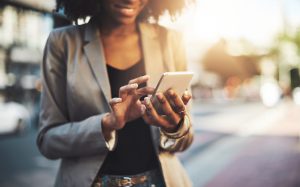 Will working with a biller save me time? Yes! After seeing a client, all you need to do is send off the date of service and codes to your biller. We take care of the rest! Corrected claims will be taken care of.  Your biller is there to help you get paid fairly!
Does the biller provide help with coding? Yes and no. The biller will advise the practitioner on what procedure codes tend to be reimbursed reliably by an insurance company but ultimately, the provider is determining the services performed and has the documentation to substantiate the procedure codes and diagnosis codes to insurance (if they ever ask) so ultimately, the provider needs to determine which codes to bill for any given visit.
How is patient privacy maintained? Billing service uses HIPAA compliant communication for sensitive information.
Can the baby be billed as well as parent? Yes, you should bill whatever services you provided and documented. Some codes pay more reliably at 100% for baby than others. Some providers choose to only bill for mother but that is a professional decision, not dictated by insurance. Remember that sometimes the baby is covered on a separate insurance policy from the parent so be sure to ask about this in advance!
Does the biller work with cash pay clients to get reimbursed from their insurance companies? Yes, the biller can submit the out of network claims as a courtesy to the client. It's important for providers to remember, however, that the contract in these situations is between the client and their insurance company. The provider needs to collect her fees up front and inform the client that they will need to follow up if they're unhappy with the way insurance processes her claim.  There is a $15 flat fee for this submitting the claim on behalf of your client.
What information needs to be supplied to the biller? To set up the account, the biller needs the provider's business information such as practice name, pay-to and service addresses, NPI, tax ID, and fees you want billed to insurance for each code. When it comes to filing claims for visits, the biller will need the patient demographic and insurance information once, then the visit dates, codes, and amounts collected (in the case of out of network clients) for each visit.
What technology is required to work with biller? The biller's email and fax are both HIPAA compliant. Options for transmission include simply writing your billing out and faxing it to the biller, sending emails with the PHI included in a password protected .pdf or secure texting. The biller will work with you to determine the safest and easiest method for you.
How are claims sent to biller? Claims can be emailed or faxed to biller as stated above to make it as seamless as possible for you. Many providers give billers access to their EHR so that accessing claim info. is seamless. We do not require that information be submitted in a specific format or on a specific form, although, we have a template available for your use if desired.
You guys have made the process easy and not scary! (JK)
How will I be billed for billing services? You will be invoiced once a month by Lactation Practice according to your claims activity.
What are the fees associated for the billing service? There is no fee for getting setup! 8.5% of your insurance receipts or $30 per month whichever is more. For most IBCLCs, 2 visits per month (or about $400) will satisfy the minimum.
Do you have a referral program? Yes! When you refer a colleague who uses our billing service you will receive a temporary 1% discount on your fee!
What if I go on vacation or I'm not seeing clients for a few weeks? No problem! You can put your account on hold until you're back seeing clients again. This must be done by the 1st of the month.
How does IBCLC pay the billing service? Use any credit card (except AMEX) via a Paypal invoice.
Is there a timeline for IBCLC to pay for services? Yes, payment is due at the time you receive your monthly invoice (typically around the 10th of the month) and considered late after 10 days. Details about terms are included in the service agreement.
Will the biller receive my insurance payments? No. You will receive your payments directly from the insurance company or your clients. The biller will monitor the payments that go to you from insurance companies and you will be billed based on that information.
What is average turnaround time from submission of info to biller to completion of claim? This depends on when in the billing cycle claims are received by the biller and submitted. Turnaround can be as short as a week or up to two weeks. The biller will submit your claims within two business days of receipt (but often the same day).
Is there a way to track what the biller has received and when it was filed? A provider can monitor claims through Availity. When looking at EOBs, the provider can see the submission date on the EOB to confirm claims are being submitted in a timely fashion. Additionally, the provider will have access to a shared (only with you) document in which the biller notes claims received, dates filed, and any questions or problems encountered in filing the claims.
If a claim doesn't pay, what does the biller do? The biller will determine the reason for the lack of payment or partial payment and will contact the insurance company for reprocessing or further explanation. Our billers routinely file corrected claims. They want you to get paid! If there is a patient responsibility, the provider can request that a statement be sent to the client.
Is Aetna the only insurance company you work with? No! We can work with any insurance company in which you are in network. You can also use our billers to file out of network claims.
Do you have more questions?  Please ask at [email protected].
Ready to sign up?  Sign up here.