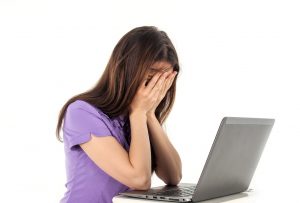 Ours is a new profession, and because of that, our healthcare system doesn't quite know what to do with us. In most states, we're not licensed. We can't prescribe. Many of us are not allowed to work as lactation consultants in hospitals or medical practices. As private practice lactation consultants, our clients must pay for our services out-of-pocket and hope that insurance will reimburse them. We usually feel we need to cram everything into one visit, because many clients won't or can't pay for a follow up. It's no wonder that a common complaint of our colleagues is that it is very difficult, if not impossible, to make a living wage.
This is where becoming an in-network provider and billing insurance can be a game changer. Aetna, for example pays for at least 6 visits. Insurance coverage increases the number of visits per client which enables you to provide ongoing care AND improves your bottom line. As great as this sounds, it's not all roses. Getting in network and billing insurance is not simple.
You've probably heard that the process is a struggle. Unclear. Confusing. Takes sooo long. Impossible to find a real person to provide customer service. And on and on. That's why I (Renee) resisted even beginning the process to get contracted with Aetna. Every time I went to CAQH website I'd get a panicky feeling in my stomach.
We at Lactation Practice believe that this should not be so darned difficult!
I kept hearing about colleagues successfully billing insurance, but it took me about 3 years to finally jump in.  Am I glad I did? YES. Which brings us to Lactation Practice Credentialing Service.
Imagine a real person who's experienced with insurance and billing who holds your hand every step of the way on your journey to get that "preferred provider" status. Imagine that this service is affordable. Imagine that it is tailor made just for you. Imagine that this is a service just for private practice IBCLCs.  This is what I imagined. This is what would have eliminated that panicky feeling in my stomach. This is what would have helped me to take the necessary steps years ago to say, "Yes, I can bill your insurance!"
Imagine, no more, because that service is here and available to you!
Our credentialing service is for your individual needs. This is not a "one size fits all" approach. Perhaps you have completed CAQH and want to work on contracting only. Or maybe you're in network with Aetna already and want to pursue other insurance companies. Maybe you work with a group of  in-network IBCLCs and would like to establish a group NPI for ease of billing. No matter your situation, we can help you with your credentialing/contracting needs.
Are you ready to say "yes!" to your clients? Are you ready to increase your income and enable more families to access your excellent care? If so, you've come to the right place! Whether you need help getting started or you just need to complete the last few steps, Lactation Practice Credentialing Service is there for you. Just head over to the Credentialing Information Page to get started!
For more information, check out the FAQ.
Check out our low rates here.